THANK YOU
I would like to thank everyone that took part in the Quilting Secrets Blog Hop!!
To our hosts Christine, Linda, Barbara, Melissa, Sharon and Sue
Thank you
for taking part. Each of your posts was full of great secrets that I know people will be referring back to for years.
I would also like to
thank
our AMAZING SPONSORS for helping to make this hop a success!!
Thank you
to everyone that advertised the hop on their blogs or on other social media!!
And of course to all of the wonderful people that hopped along with us
For making this hop a
success
Okay and now for the prize draw
1. For leaving a comment on my post yesterday....
the winner of the Kona Bundle from Sew Sisters Quilt Shop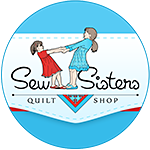 bundle of 8 Half Yards of Kona Cotton Solids
The colors are Mulberry, Kumquat, Citrus,
Turquoise, Peacock, Butter, Corn Yellow and Navy
2. From those lovely people that advertised the hop
The winner of the Aurifil Thread set is Carolyn from http://sewdarnquilt.blogspot.ca/ (picked from random.org)
I will be sending the winners an e-mail shortly
THANK YOU ONCE AGAIN TO EVERYONE THAT TOOK PART!!!
Onto the next hop now being run by Madame Samm and Linda
My day to post is tomorrow